About Turning Point HR Solutions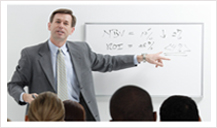 Turning Point HR Solutions is supported by a team of passionate professionals who with their wide range of cross vertical expertise, committed to market research & intelligence coupled with extensive networking skills enable in putting our customers at delight.
We at Turning Point HR Solutions operate with well defined code of ethics, values – mission – vision, following global practices in hiring and consulting commerce.
To further the interests of our valued customers, Turning Point HR Solutions provides specialized consultancy services in addition to recruiting solutions with specialized domain & functional expertise. We design, build, and manage recruitment solutions for our clients under RPO mode.
As we serve and to be in line with industry-specific needs requiring flexibility and global reach, you will soon see us operating at Singapore and UAE in addition to the current India and USA operations.
Why Turning Point HR Solutions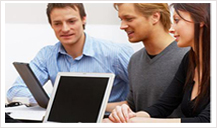 At Turning Point HR Solutions, quality of service is our top priority.
We have adopted uniform global practices and methodologies relying on data mining and R&D to ensure timely and successful execution of assignments.
We emphasize on data mining and in depth R&D of market intelligence to provide world class solution to our Clients.
The extensive state-of-the-art updated database that has been cross-referenced ensuring data quality.
We provide the perfect business solutions to our clients through long-term client relationships built on experience, insight and teamwork.
Turning Point HR Solutions will always walk with you for all your needs may it be for the C-level executive search or the last mile of manpower or for a consulting opinion on wide variety of country specific client requirements.
Turning Point HR Solutions believes, short-term savings in human resource costs may prove to be long-term disaster and hence focus on quality by engaging Professionals @ Work.
Last but not the least, at Turning Point HR Solutions -- we made a conscious effort to hire only qualified Postgraduates as our consultants and hence Professionals @ Work.